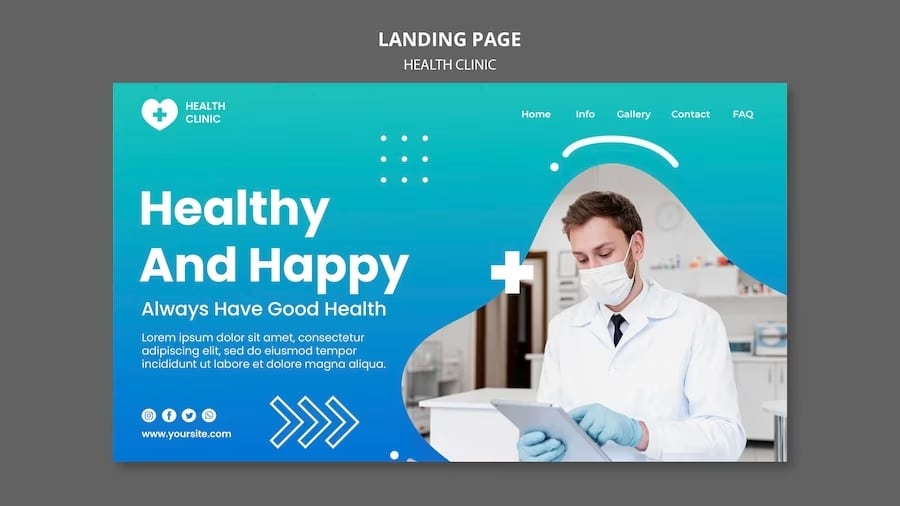 Website Design For Doctors
Enhance Your Medical Practice with a Custom Website for Doctors by Dial a Website
In today's digital age, a strong online presence is essential for medical professionals. Dial a Website is here to help doctors like you establish a compelling online presence with our complete WordPress custom website design. Our comprehensive packages for doctors include unlimited web hosting, unlimited pages, unlimited products, unlimited emails, SEO optimization, content management system (CMS), IT support, lifetime warranty, your own personal web designer, unlimited free updates, free technical support via phone and email, and free submission to top search engines like Google, Yahoo, AOL, and MSN. Additionally, we provide visitor website statistics, automatic Google site map creation, and reliable UK-located website hosting. The best part? Our complete website design for doctors is priced affordably at just £10 per month for information-only websites and £20 per month for more advanced interactive websites. With Dial a Website, you can elevate your online presence and attract patients effectively.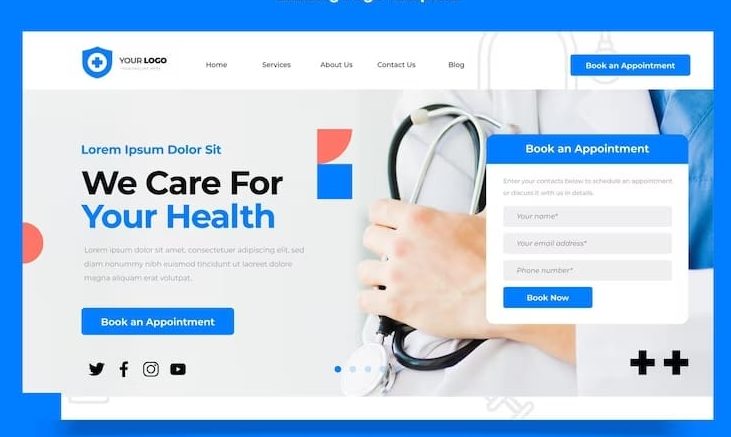 Benefits of a Custom Website for Doctors by Dial a Website
When you choose Dial a Website for your doctor's website design, you unlock a range of benefits that will enhance your medical practice and help you connect with patients. Here are the key advantages of our services:
1. Tailored WordPress Design for Doctors
At Dial a Website, we understand the unique needs and requirements of doctors. Our expert web designers specialize in creating custom WordPress websites that are specifically tailored to showcase your medical practice. We work closely with you to capture your brand identity, incorporate relevant medical imagery, and design a visually appealing website that resonates with your target audience.
2. Unlimited Web Hosting and Pages
We provide unlimited web hosting and pages for your doctor's website. Whether you need to showcase your medical services, introduce your team of healthcare professionals, or provide informative articles and resources for patients, there are no limitations on the number of pages you can have. We ensure that your website has the space to grow and accommodate all your content needs.
3. Comprehensive Service Showcase
With our doctor's website design, you can effectively showcase your medical services and specialties. Highlight your areas of expertise, such as general medicine, pediatrics, dermatology, or any other specialized fields. Provide detailed information about your practice, including office locations, contact information, and hours of operation. Engage potential patients with compelling content that educates and inspires.
4. Seamless User Experience
A seamless user experience is crucial for converting website visitors into patients. Our expert designers focus on creating a user-friendly website with intuitive navigation, clear calls to action, and engaging content. We prioritize user experience to ensure that patients can easily find the information they need, contact your practice, and schedule appointments. A user-friendly website helps build trust and encourages patients to choose your services.
5. Search Engine Optimization (SEO)
We understand the importance of visibility in search engine results. Our team will optimize your doctor's website for relevant keywords, ensuring that your practice appears prominently when patients search for medical services in your area. By improving your search engine rankings, we increase the likelihood of attracting organic traffic and potential patients to your website.
6. Content Management System (CMS)
Managing and updating your doctor's website should be hassle-free. With our user-friendly CMS, you can easily update and modify your website's content, add new blog posts, and showcase the latest medical advancements. Our intuitive CMS empowers you to keep your website up-to-date and relevant without any technical expertise.
7. Reliable IT Support and Lifetime Warranty
We provide reliable IT support to address any technical issues you may encounter with your doctor's website. Our team is dedicated to ensuring the smooth operation and performance of your website. Additionally, our services come with a lifetime warranty, giving you peace of mind knowing that we stand behind the quality and functionality of your website.
8. Personal Web Designer
With Dial a Website, you'll have your own personal web designer dedicated to bringing your vision to life. Your designer will work closely with you, understanding your specific requirements, and incorporating your branding elements into the website design. We pride ourselves on delivering a personalized experience that reflects your medical practice.
Affordable Pricing Plans with No Hidden Costs
We believe that every doctor should have access to a professional and effective website without breaking the bank. That's why our doctor's website design packages are priced affordably at just £10 per month for information-only websites and £20 per month for more advanced interactive websites. We are transparent in our pricing, and there are no hidden costs. The only other cost is a one-time £50 setup fee. With Dial a Website, you can confidently invest in your online presence, knowing that you are receiving exceptional value for your money.
Conclusion
Dial a Website is your trusted partner in creating a unique and impactful website for your medical practice. With our complete WordPress custom website design, unlimited web hosting, comprehensive service showcase, SEO optimization, CMS, IT support, and lifetime warranty, you'll have all the tools necessary to attract and engage patients online. Take advantage of our affordable pricing plans and let us build the perfect website for your medical services. Contact us today to get started on creating a compelling online presence for your doctor's practice.
FAQs (Frequently Asked Questions)
1. Can I customize the design of my doctor's website?
Absolutely! We understand that your medical practice is unique, and we are here to reflect that in your website design. Our expert web designers will collaborate closely with you to create a custom design that aligns with your branding and showcases your medical services effectively.
2. Do I need to purchase a domain separately?
No, you don't need to worry about purchasing a domain separately. Our doctor's website design package includes domain registration and setup. We will help you secure a domain name that represents your medical practice and ensure its proper configuration for your website.
3. Can I integrate an appointment booking system into my doctor's website?
Yes, we can integrate an appointment booking system into your doctor's website. This feature allows patients to easily schedule appointments online, saving time for both your practice and your patients. We'll ensure a seamless integration that streamlines the appointment booking process.
4. Is ongoing technical support included?
Yes, we provide ongoing technical support to address any issues or concerns you may have with your doctor's website. Our support team is available via phone and email, providing prompt assistance whenever you need it. We are here to ensure that your website remains functional and optimized.
5. How do I get started with Dial a Website for my doctor's website design?
Getting started is simple. Visit our website at https://bit.ly/J_Umma and fill out the contact form. Our team will reach out to you promptly to discuss your doctor's website design requirements and guide you through the process. Elevate your medical practice with a professional website designed specifically for doctors by Dial a Website.