Complete website design, website hosting, IT support, unlimited web space, Unlimited emails, SEO, CMS and more for just £10/month.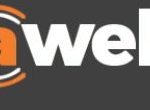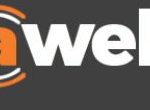 Complete website design, website hosting, IT support, unlimited web space, Unlimited emails, SEO, CMS and more for just £10/month.
We Dont Just Design Websites
We Breathe Life Into Your Vision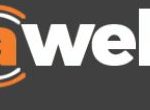 We Learn About You
We make every effort to learn as much about your business as possible so that we can understand your needs and the needs of your target audience.
We Represent You
We then come up with a custom strategy that fits your budget, meets your needs and sets achievable goals made just for you.
We Bring Your Vision To Life
We take everything we have learned about you, your organization, and your target audience, and we bring it all together to make your vision a reality for the world to see.
us·er ex·pe·ri·ence.
noun. the overall experience of a person using a product such as a website or computer application, especially in terms of how easy or pleasing it is to use.
Our custom websites are elegantly designed and are as attractive as they are functional, informative and user friendly.
You will get the following for just £10 per month…
Complete web design, development with hosting and SEO
Free submission to Google
Designs That Convert
Our creative and experienced team will come up with a beautiful custom website design that converts visitors into customers and helps you achieve your business goals.
Built With Mobile Devices In Mind
We design for mobile with a simple and clear structure for user friendly navigation
Your website will look great on mobile devices in both portrait and landscape
We constantly adapt to changing technology trends to ensure optimal quality, performance, and reliability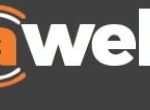 sat·is·fac·tion.
noun. fulfillment of one's wishes, expectations, or needs, or the pleasure derived from this.
Customer satisfaction is one of our core values. We seek to exceed your expectations everytime..
A New Era of Website Design
User Experience
We know what users are looking for in a website. We will provide a design that attracts visitors and convert them into customers.
Clean Code
We don't just design, we code. Our development team helps integrate design with functionality for optimum performance and support
Clear Communication
We believe clear and concise communication is essential to the success of a project.
Understand Your Business
We ask as many questions as necessary to determine what you want, what you like, what you dislike so that we can best understand your needs.
Experienced
Our team of experts has experience in a wide range of web design specialties and we bring them together to give you the best possible solutions.
Extra Mile
We go out of our way to provide you with Extra Mile service. You ask us to go a mile, we go two miles. It's one of our core values.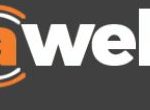 United Corporations
"I wanted an affordable white label web design agency for my business websites and Dial a Website took my ideas and customized them into the sites of my dreams. I look forward to future projects together." – John Wild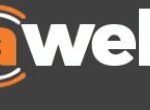 Taxi 24-7
"Great job for my website. Very happy with the site design and all for just £10 per month. Overall a great experience from start to finish" – Atif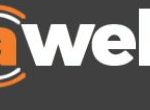 Hairstyles Salon
"I wanted an e-comerce website for my salon business, some companies quoted me up to £2000 but Dial a Website did the complete project for just £20 per month, AMAZING!! ." – Sarah Lee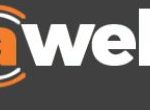 What Does It Cost To Build A Website
Not all websites are created equal. They can vary greatly in cost depending on the level of design and functionality needed by your specific business. Our cost for a brochure/informative website design is just £10/m and for an e-commerce/interactive website is just £20/m, the only other cost is the one time £50 setup fee. There are no any other costs or charges.
We also offer special discounts for partner companies, non-profits, and special circumstances. You can find more information about various services and pricing options here.
What Now?
Now that you have been through our introduction, check out a little more about our services.
Or..
Seen enough? Then head over to our contact page and let's get this party started!
© 2017 Dial a Website, an Excite Technologies company.