GET A COMPLETE WEBSITE DESIGN
Get a complete WordPress website design with website hosting, IT support, unlimited pages, products, emails, SEO, CMS and more for just £10/month.
A PASSIONATE & ENERGETIC TEAM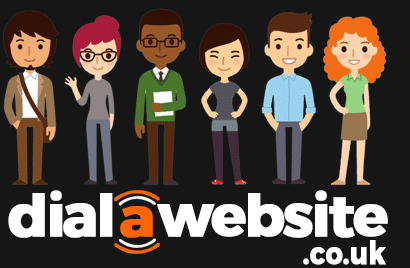 Dial a Website is part of the Excite Technologies company,  it is a professional website design agency based in the UK, specialising in website design, web development, website maintenance, web hosting services and Search Engine optimisation.
If you are looking for one of the best web design company in London then you have come to the right place. We seek to go beyond our client's expectations and provide them with top quality custom websites of any category. We provide our customers with everything they need so they can concentrate on running their business and not worry about any website issues such as running out of webspace, updates, security etc..
There is no long term contract so you can stay with us for as long or as short as you wish.
100% SATISFACTION GUARANTEED
THE FOLLOWING ARE STANDARD ON ALL OF OUR HOSTED WEBSITES:
Complete website design
Unlimited Website Hosting
Unlimited web space
Unlimited bandwidth
Unlimited pages
Unlimited products
Unlimited free updates
Free website visual builder
Unlimited emails
Free Joomla/Wordpress CMS
Free technical support (phone and email)
Free search engine optimisation (SEO)
Free submission to top Search Engines like Google, Yahoo. AOL, MSN
Free visitor website statistics
Automatic Google site map creating
UK located reliable website hosting
Your own personal web manager
For those that are not familiar with the term 'responsive web design', the simplest definition I can give is that a responsive web site is optimized for viewing (i.e. looks good) on different types of devices, screens and resolutions. In other words the design adapts to the available viewing space offering the user with a nice experience without having to move left and right with a scroll bar or zoom-in, zoom out in order to read the text or view an image.
It's more pleasant for your readers. There are no inherent limits on screen dimensions like you have with AWD. While responsive site designs are guaranteed to work well on any screen size, adaptive designs only work on as many screens as its layouts are able to.
Finally, responsive websites are typically far more cost-effective than a dedicated mobile website. All of our websites are developed as responsive right out of the box, this eliminates both time and expense from your development budget.