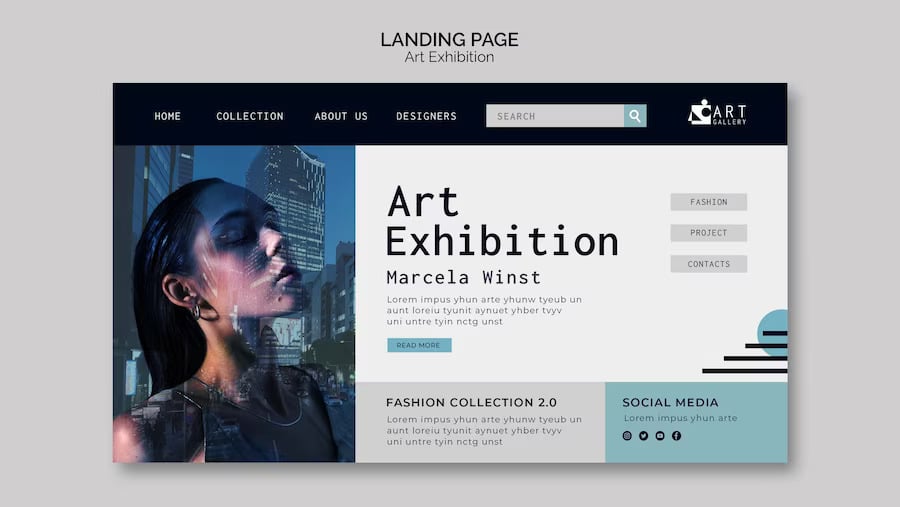 Website Design For Artists
Create a Unique Website for Artists with Dial a Website
Are you an artist looking to showcase your talent and reach a wider audience? Look no further! Dial a Website specializes in creating custom WordPress websites designed specifically for Website Design For Artists. Our comprehensive package offers unlimited web hosting, pages, products, emails, and a range of valuable features to elevate your online presence.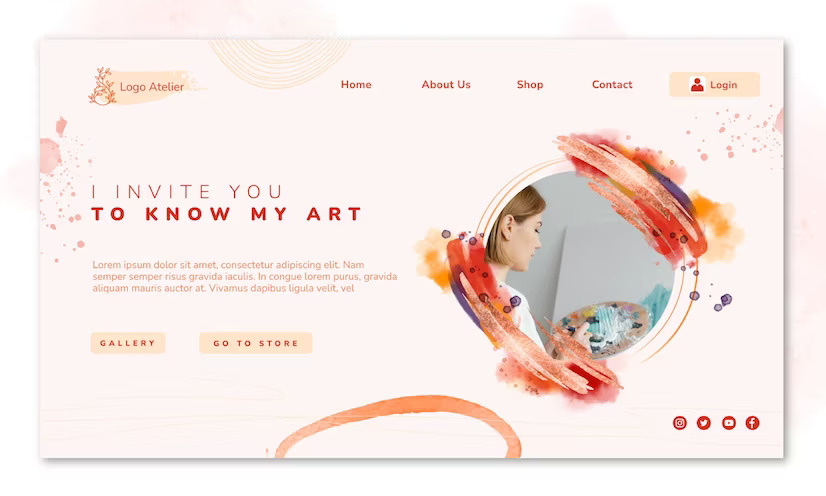 Unlimited Web Hosting and Pages
With Dial a Website, you gain access to unlimited web hosting, ensuring that your artist website can handle any amount of traffic while maintaining optimal performance. Whether you're an emerging artist or an established professional, our hosting services can accommodate your needs. Additionally, you have the freedom to create as many pages as necessary to display your artwork, portfolio, and other relevant information.
Unlimited Products and Emails
As an artist, you may have various products or services to offer, such as paintings, prints, or workshops. Dial a Website allows you to showcase an unlimited number of products, complete with detailed descriptions, images, and pricing information. Additionally, you can create professional email accounts with your own domain name, enhancing your professionalism in communication with clients and potential buyers.
SEO and CMS Integration
We understand the importance of search engine visibility for artists. That's why our package includes robust search engine optimization (SEO) techniques. We optimize your website's content, meta tags, and URLs to improve its visibility in search engine results, helping you attract more visitors and potential buyers. Our user-friendly content management system (CMS) empowers you to easily update and manage your website's content, allowing you to showcase your latest artwork without any technical knowledge.
IT Support and Lifetime Warranty
Technical issues can be a hindrance to your online presence, but with Dial a Website, you can focus on your art while we handle the technical aspects. Our dedicated IT support team is available to assist you with any technical concerns related to your artist website. We provide a lifetime warranty on our website designs, ensuring the longevity and quality of your online presence.
Your Own Personal Web Designer and Unlimited Free Updates
At Dial a Website, we understand the importance of a unique and personalized website for artists. That's why we provide you with your own personal web designer. They will collaborate closely with you to understand your artistic style, vision, and specific requirements. Your web designer will create a website that showcases your artistry and engages your target audience. Additionally, we offer unlimited free updates, allowing you to keep your website fresh and relevant without incurring any extra costs.
Free Technical Support and Search Engine Submission
Our commitment to exceptional customer service extends to free technical support via phone and email. Should you encounter any issues or have any questions regarding your artist website, our support team is ready to assist you promptly. Furthermore, we go the extra mile by submitting your artist website to top search engines like Google, Yahoo, AOL, and MSN. This maximizes your website's exposure and visibility to potential buyers and art enthusiasts.
Free Visitor Website Statistics and Automatic Google Site Map Creation
Understanding how your website performs is crucial for making informed decisions. Dial a Website provides free visitor website statistics, allowing you to track important metrics such as the number of visitors, page views, and more. These insights help you gauge the effectiveness of your online presence and make necessary improvements. Additionally, we automatically create a Google site map for your website, making it easier for search engines to crawl and index your content.
UK-Located Reliable Website Hosting
To ensure optimal website performance and fast loading speeds, Dial a Website offers reliable website hosting located in the UK. This allows your artist website to deliver an exceptional user experience to visitors from the United Kingdom and beyond.
Affordable Pricing Options
We understand the importance of cost-effective solutions for artists. Our complete website design package for Artists is priced at just £10 per month for an information-only website. If you require a more advanced and interactive website to showcase your artwork, the cost is £20 per month. We are committed to transparency, and there are no hidden costs. The only additional fee is a one-time £50 setup fee.
Don't miss out on the opportunity to establish a strong online presence for your artistic career. Contact Dial a Website today, and let us create a unique and captivating website that showcases your art and attracts potential buyers.
FAQs
How can a website benefit artists?
A website provides a platform for artists to showcase their artwork to a global audience, attract potential buyers, establish their brand, and engage with art enthusiasts from around the world.
Can I update my website's content and artwork?
Absolutely! With our user-friendly content management system (CMS), you can easily update and modify the content, images, and artwork on your website. This allows you to keep your portfolio up to date and showcase your latest creations.
Can I sell my artwork directly from my website?
Yes, our website design package allows you to display and sell your artwork online. You can set up an online store, showcase your artwork with detailed descriptions and pricing information, and even manage transactions securely.
Will my website be optimized for search engines?
Yes, we implement effective search engine optimization (SEO) techniques to improve your website's visibility and ranking in search engine results. This helps art enthusiasts and potential buyers discover your artwork online.
What kind of support is available after the website is launched?
We provide free technical support via phone and email to address any concerns or technical issues you may encounter with your artist website. Our team is dedicated to providing prompt and efficient support.