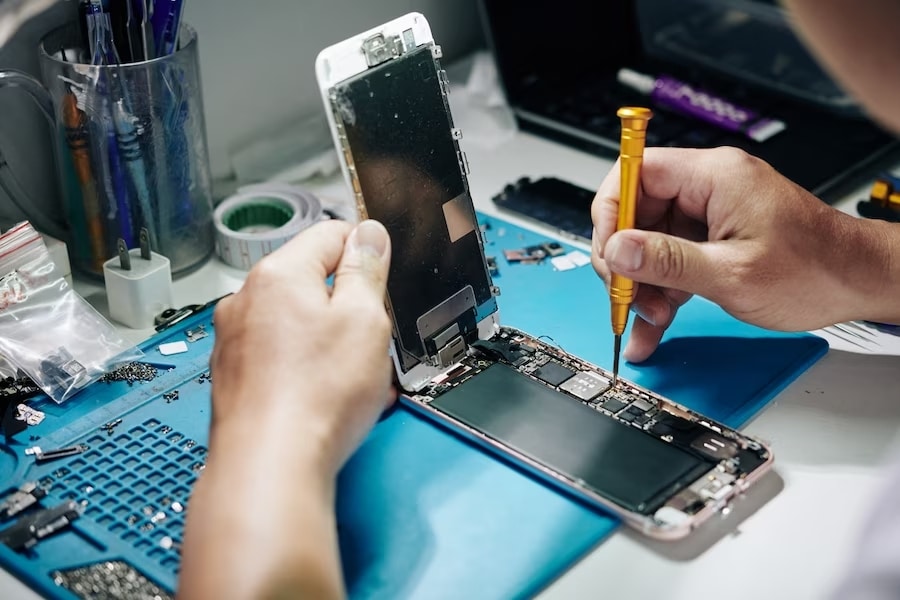 Website Design For Mobile Repair
Create a Unique Website for Mobile Repair with Dial a Website
Are you in need of a stunning website for your mobile repair business? Look no further! With Dial a Website, we offer comprehensive WordPress custom Website Design For Mobile Repair specifically tailored to meet your needs. Our affordable packages include unlimited web hosting, unlimited pages, unlimited products, unlimited emails, SEO optimization, content management system (CMS), IT support, lifetime warranty, your very own personal web designer, unlimited free updates, free technical support via phone and email, and free submission to top search engines like Google, Yahoo, AOL, and MSN. All this comes at a minimal cost of just £10 per month for information-only websites and £20 per month for more advanced interactive websites. Plus, there are no hidden costs as we only charge a one-time £50 setup fee. Let us create the perfect website for your mobile repair business and help you establish a strong online presence.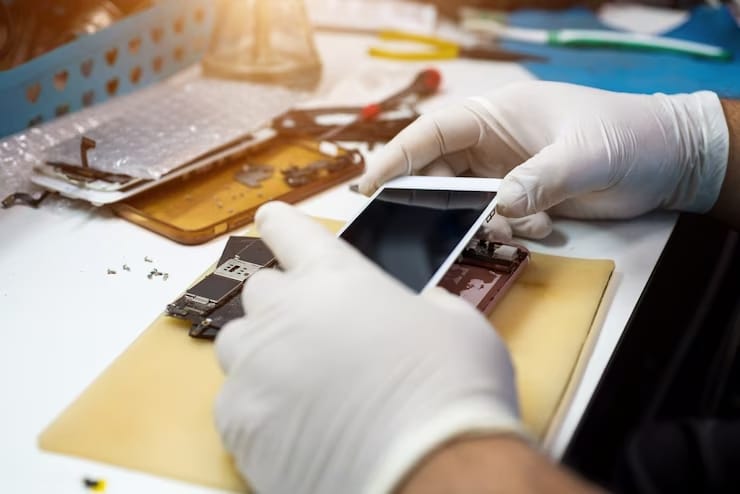 Benefits of Choosing Dial a Website for Your Mobile Repair Website
When you partner with Dial a Website, you unlock a range of benefits that will set your mobile repair business apart from the competition. Here's why our services are the ideal choice for your website design needs:
1. Custom WordPress Design
We understand that every business has its unique requirements. Our team of expert web designers will work closely with you to create a fully customized WordPress website that aligns with your brand identity and reflects the essence of your mobile repair services.
2. Unlimited Web Hosting and Pages
With Dial a Website, you'll never have to worry about limitations on web hosting or the number of pages on your site. We offer unlimited web hosting and pages to ensure that you can showcase your services, products, and expertise without any restrictions.
3. Comprehensive Product Showcase
Whether you specialize in screen repairs, battery replacements, or software troubleshooting, our website design will include a comprehensive product showcase. This allows potential customers to browse through your offerings and make informed decisions.
4. Seamless User Experience
We prioritize creating websites that offer a seamless user experience. Our intuitive navigation, clear call-to-action buttons, and well-organized content will ensure that visitors can easily find the information they need and engage with your mobile repair services effortlessly.
5. Search Engine Optimization (SEO)
At Dial a Website, we recognize the importance of ranking well on search engines. Our SEO experts will optimize your website to increase its visibility, drive organic traffic, and improve your chances of attracting potential customers who are actively searching for mobile repair services.
6. Content Management System (CMS)
Managing your website shouldn't be a hassle. Our CMS allows you to easily update and modify your website's content, images, and other elements without any technical expertise. You'll have full control over your site, ensuring it remains up-to-date and relevant.
7. Reliable IT Support and Lifetime Warranty
We provide reliable IT support to address any technical issues you may encounter with your website. Additionally, our services come with a lifetime warranty, giving you peace of mind knowing that we stand behind the quality and functionality of our designs.
8. Personal Web Designer
With Dial a Website, you'll have your very own personal web designer who will be dedicated to bringing your vision to life. They will collaborate with you throughout the design process, ensuring that your mobile repair website is tailored to your preferences and meets your business goals.
9. Unlimited Free Updates and Technical Support
As your business grows and evolves, your website needs may change. We offer unlimited free updates to keep your website fresh and up-to-date.
10. Free Submission to Top Search Engines
To maximize your online visibility, we provide free submissions to top search engines such as Google, Yahoo, AOL, and MSN. This ensures that your mobile repair website gets indexed quickly and has a higher chance of appearing in search engine results.
11. Visitor Website Statistics
Understanding your website's performance is crucial for making informed business decisions. With our visitor website statistics, you'll gain valuable insights into your site's traffic, user behavior, and other important metrics to help you optimize your online presence.
12. Automatic Google Site Map Creation
We simplify the process of indexing your website by automatically generating a Google site map. This enables search engines to crawl and understand the structure of your website more efficiently, ultimately improving your search engine rankings.
13. UK-Located Reliable Website Hosting
Our website hosting services are based in the UK, providing you with reliable and fast-loading websites. By hosting your mobile repair website with us, you can ensure a seamless browsing experience for your customers, irrespective of their location.
14. Affordable Pricing Plans
We believe that professional website design should be accessible to all businesses. That's why we offer affordable pricing plans starting at just £10 per month for information-only websites and £20 per month for more advanced interactive websites. With Dial a Website, you get excellent value for your investment.
15. No Hidden Costs
Transparency is important to us. We have a straightforward pricing structure with no hidden costs. Along with our affordable monthly pricing, we only charge a one-time £50 setup fee. You can trust that there won't be any unexpected expenses along the way.
Conclusion
With Dial a Website, you can transform your mobile repair business with a unique, fully functional WordPress custom website. Our comprehensive packages offer everything you need, from unlimited web hosting and pages to SEO optimization and lifetime support. Take advantage of our affordable pricing and unlock the potential of your business online.
FAQs (Frequently Asked Questions)
1. How long does it take to create a custom website for mobile repair?
The timeframe for creating a custom website depends on the complexity of your requirements. Typically, it takes around 2-4 weeks to complete the design and development process.
2. Can I make changes to my website after it is completed?
Absolutely! With our unlimited free updates, you can make changes to your content, images, and other elements as needed. Just reach out to our support team, and they will assist you promptly.
3. Is SEO included in the website design package?
Yes, SEO optimization is included in our website design package. We have experienced SEO experts who will ensure that your website is optimized for search engines, increasing its visibility and attracting potential customers to your mobile repair services.
4. What is the setup fee for?
The one-time £50 setup fee covers the initial costs associated with setting up your website, including domain registration, hosting setup, and configuration. It ensures that your website is ready to go live and can start attracting visitors.
5. How do I get started with Dial a Website?
To get started with Dial a Website and create a unique website for your mobile repair business, simply visit our website at Dialawebsite Fill out the contact form or give us a call, and our team will guide you through the process and answer any questions you may have.