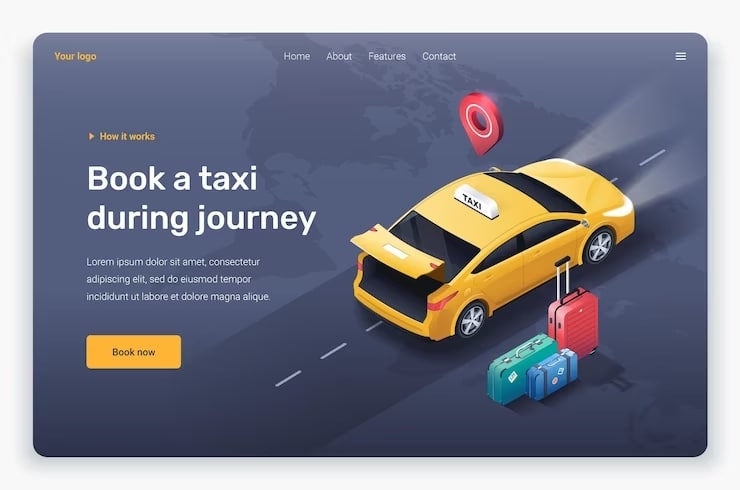 Transform Your Taxi Business with a Custom Website from Dial a Website
In today's digital age, having a strong online presence is essential for the success of any taxi business. At Dial a Website, we specialize in creating complete WordPress custom website designs specifically tailored for taxi services. Our comprehensive packages include unlimited web hosting, unlimited pages, unlimited products, unlimited emails, SEO optimization, content management system (CMS), IT support, lifetime warranty, your own personal web designer, unlimited free updates, free technical support via phone and email, free submission to top search engines like Google, Yahoo, AOL, and MSN, visitor website statistics, automatic Google site map creation, and reliable UK-located website hosting. Let us help you establish a powerful online presence and attract more customers to your taxi business.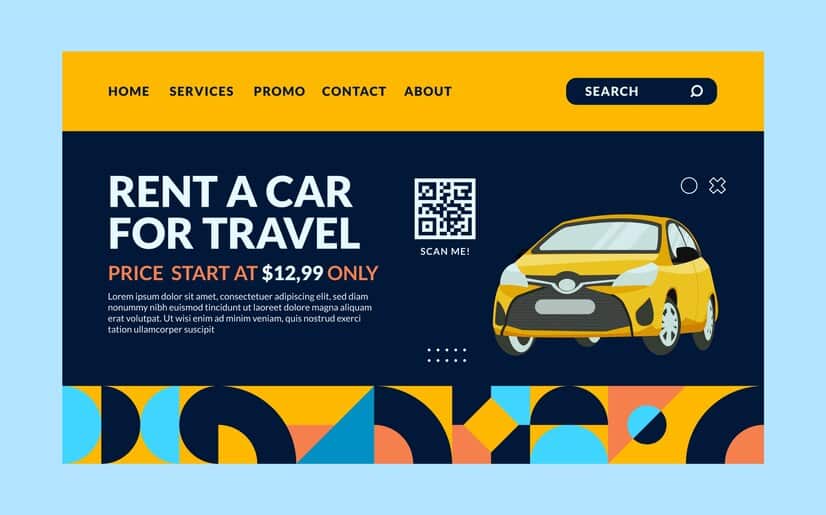 Custom Website Design for Taxi Businesses
Stand Out with a Professional Design
With Dial a Website, your taxi business will have a visually appealing and professional website design that sets you apart from the competition. Our expert web designers will work closely with you to understand your brand identity and create a custom design that reflects the unique characteristics of your taxi service. We'll incorporate eye-catching visuals, user-friendly navigation, and compelling call-to-actions to maximize conversions and bookings.
Unlimited Web Hosting and Pages
Don't let limitations hold back your online presence. With our taxi website design package, you'll enjoy unlimited web hosting and the flexibility to create as many pages as you need. Whether you want to showcase your fleet, highlight your services, or provide valuable information to your customers, there are no restrictions. We provide the platform and resources for your taxi business to thrive.
Seamless Booking Experience
We understand that a seamless booking experience is crucial for the success of your taxi business. With our user-friendly interface and intuitive booking process, you can provide convenience and efficiency to your customers, increasing customer satisfaction and loyalty.
Search Engine Optimization (SEO)
Being found by potential customers is essential in a competitive taxi industry. We'll incorporate relevant keywords, and meta tags, and optimize your website's structure to improve its visibility. By ranking higher in search results, you'll attract more organic traffic and increase your chances of booking more rides.
Mobile-Responsive Design
In today's mobile-first world, it's crucial to have a website that looks great and functions seamlessly on all devices. Our taxi website designs are fully mobile-responsive, providing a user-friendly experience on smartphones, tablets, and desktops. Your customers can easily book rides, access information, and interact with your website regardless of the device they're using.
Technical Support and Lifetime Warranty
At Dial a Website, we value our customers and their satisfaction. That's why we provide ongoing technical support to address any concerns or issues you may have with your taxi website. Our team is available via phone and email to assist you, ensuring that your website operates smoothly and efficiently. Additionally, we offer a lifetime warranty, giving you peace of mind knowing that we stand behind the quality and performance of your website.
Affordable Pricing with No Hidden Costs
We believe in providing transparent and affordable pricing for our taxi website design services. For an information-only taxi website, the cost is just £10 per month, while a more advanced interactive website is priced at £20 per month. There's a one-time setup fee of £50, and there are no additional hidden costs. With Dial a Website, you get value for your money and a website that drives results for your taxi business.
FAQs (Frequently Asked Questions)
1. Can I update the content on my taxi website myself?
Yes, our custom websites come with a user-friendly content management system (CMS) that allows you to easily update and manage your website's content. You'll have full control over adding new information, updating prices or services, and making changes to keep your website current.
2. Is the website hosting reliable and secure?
Absolutely! Our website hosting is UK-located and known for its reliability and security. We prioritize the safety of your data and ensure that your website is protected against potential threats.
3. How long does it take to create a custom taxi website?
The timeline for creating a custom taxi website depends on the complexity of your requirements. Our team works efficiently to deliver your website within a reasonable timeframe. We'll provide you with a timeline based on your specific needs during the initial consultation.
4. Can I integrate a booking system with my taxi website?
Yes, we can integrate a booking system into your taxi website to streamline the booking process for your customers. We offer various options and can recommend the best solution based on your specific business needs.
5. Will my taxi website be optimized for mobile devices?
Yes, all our websites are designed to be mobile-responsive, ensuring that your taxi website looks and functions flawlessly on smartphones, tablets, and other mobile devices. You'll be able to reach and engage with your customers regardless of the device they use to access your website.
Don't miss out on the opportunity to elevate your taxi business with a professional and fully functional website. Contact Dial a Website today at dialawebsite to get started and unlock the potential of your online presence.