WEBSITE MAINTENANCE
.
Let us keep your website up to date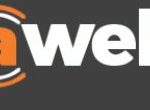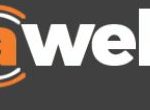 Let us keep your website up to date
Regardless of your industry or the size of your company, a website maintenance plan is key to the ongoing success of your website. In order to attract and retain customers, maintain search engine rankings, and provide information about your products and services to the public, your company needs website maintenance.
Is your website in need of updating but you don't have the time or resources to take care of it? Let us help with our website maintenance and support services…
System upgrades to CMS
e.g. WordPress, Joomla, Prestashop, Magento
Content updates
such as text and image changes, blog posts, product price changes etc
Website backups
stored on the Amazon S3 network ensuring global backups are always available
24/7 monitoring
alerting us to issues when they happen
Managed website hosting
on UK based servers
30 day rolling contracts
cancel anytime with just 30 days notice
And anything else you might need in the day to day running of your website from £5 per month, scroll down to see our website maintenance packages.
Do I need website maintenance services?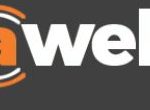 Having a website is great and almost mandatory in this day and age, it gives potential customers insight into your business, where you are, when you're open and of course what you sell. But its only useful if people can actually find it!
There is so much competition out there you need to be sure your website ranks well for your target customers. There are many elements to making this happen but one of the most important is ensuring its kept up to date, and not just from the technology its built with, the content must be recent.
If your latest news posting is from a year ago people may think you've not been keeping up with the latest developments and the search engines, such as Google, will almost certainly rank your competitors website higher if their news is more recent than yours.
We know it takes time to publish updates to your website, you may only access it once or twice a year and its often a pain trying to find the username and password your website developer emailed you, and thats where we can help. Send us your update and we'll do it for you, but thats not all, we also take regular website backups, provide we design services or help with SEO to get your website above your competitors.
Frequently Asked Questions
Do you offer 24/7 support?
No, our support hours are 9AM – 10.30PM GMT, Monday to Sunday.
How often do you run updates?
We do daily, weekly and monthly updates and also as required by you.
What is your cancellation policy?
No contracts. You are in full control of your subscription, and you can cancel at any time.
What CMS is used?
We use WordPress and Joomla for most of the websites, however we can use pure php if required.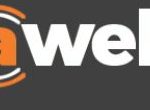 Benefits of a monthly maintenance package
---
Priority on requests
Managed website hosting
Backups stored safely off-site
New features and functions added as and when they are needed
We'll inform you if things are getting a little outdated and help with updating content with your input
Advice on improvements to your site as we keep abreast of the latest innovations
Do you need more information?
Send us an email.