MONTHLY MAINTENANCE
.
Keep your website up to date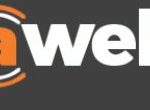 Let Us Maintain Your Website
In the evolving world wide web, it's important that your website be maintained on a regular basis. Websites require regular updates, security checks, performance optimization, and regular troubleshooting. So if you have invested in a WordPress website, why not trust your investment with the folks who know WordPress inside and out. We have installed and updated thousands of WordPress Websites.
Let the WordPress professionals maintain and protect your website.
Why Do You Need A Monthly Maintenance Provider?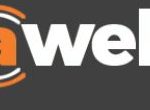 SECURITY
Most website exploits take advantage of out-dated themes, plugins, or WordPress. By keeping everything up to date and by implementing a few extra security measures, we can help reduce the risk of your website being compromised.
PERFORMANCE
If your website is running slow, it can potentially lower sales, reduce your search engine rankings and even lose customers/visitors. Outdated or unsupported plugins can play a big role in hindering your website's performance.
SAVINGS
You have a business to manage and it takes a lot of time and effort to keep your site running smoothly. By hiring us to help you maintain your website, the chances of your site being down or needing major repairs are greatly reduced.
WP WILL CONTINUE TO EVOLVE
The folks who are responsible for the WordPress framework have made it clear that they will continue to focus on making WP better which is awesome. But it also means many more updates to come (and potential conflicts or bugs). So let us help you protect your investment.
Frequently Asked Questions
How often do you run updates?
We will run standard updates once per month. If there is an important update to prevent security issues, we will address those right away. We often wait a week or two before implementing major updates so that all the bugs get ironed out first.
Do you offer 24/7 support?
No we do not. Our support hours are 9AM – 5.30PM GMT, Monday through Saturday. We hope to extend those hours in the future.
What if my plugin is no longer supported?
The plugin is still monitored for issues as before. If no breaking changes or other issues are presented, it remains on the site. We frequently encounter plugins with a variety of issues; in such cases, the customer is notified of better (and up-to-date) alternatives.
What are my payment options?
Payment can be made using any major debit or credit card (Visa, Mastercard, American Express, Discover). Payments will be automatically deducted on the first of the month. PayPal is also accepted for subscription based services.
What is your cancellation policy?
No contracts. You are in full control of your subscription, and you can cancel at any time.
Only 30 minutes of SEO and Speed Optimization?
We have found that many of our clients cannot afford to invest an extra £1000-£1500 upfront for SEO and Speed Optimization services. So we often coach and advise as to how they can do it incrementally over time. But even that takes a lot of time and investment. So we decided to help them by offering incremental services. Every month we can work on one important element at a time. In time you will improve your site speed and SEO without a major up front investment.
What CMS is used?
We use WordPress and Joomla for most of the websites, however we can use pure php if required.
Do I need a license for Divi?
As a licensed developer I am permitted to install and use Divi on as many projects as we want. If you choose to discontinue our services, I recommend you purchase a license to stay current with security updates and upgrades.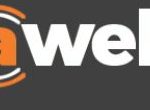 Getting Started.
---
In order to bring you best service possible, we will log into your website and perform a free review of your website before you spend a dime. We will look out for potential problems and conflicts so that they can be addressed up front.
In some cases, websites may not have been updated in months and may require some major fixes before upgrading to the latest version of WordPress, Joomla and all the applicable plugins.
You will be asked to provide us administrator credentials so that we can log in and review all installations of WordPress, Divi, plugins and any customization that may have been done on the website.
If customization has been done on parent theme files or you are running on an older version, you will most likely require some major fixes before we can implement updates and start the maintenance plan. Please fill out the form below so we can get started.
Still have questions?
Shoot us an email.